Bojnice Town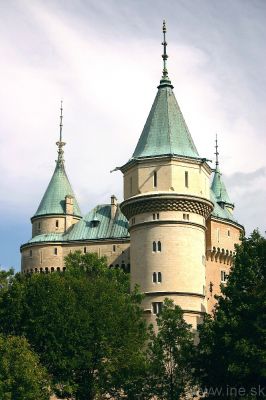 Bojnice - a small town situated about 85km north-east of Nitra, offers spa for curing cardiovascular diseases and diseases of kinetic organs. In close surroundings you can visit a thermal pool, the Zoo, the best preserved castle in Slovakia – Bojnice castle. At the airport close to the castle, there is a factory producing composite ultra-light planes: Dynamic – Aerospool co.
Piestany town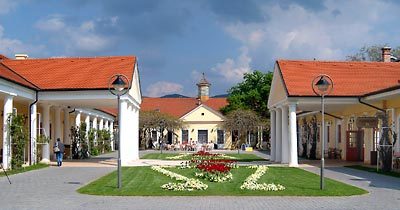 Piestany – one of the most famous Slovak spa, stretching about 45km north-east of Nitra. Rheumatic diseases are cured by application of mud packs. A natural thermal water bath is available on a spa island. Besides spa you can also visit a military aerial museum located at the airport.
Arboretum in Mlynany (botanic gardens)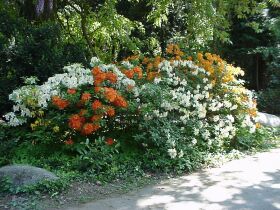 Arboretum Mlynany is situated 30km east of Nitra, 2 200 species of exotic trees and evergreens from all over the world cover 67ha. In the neighborhood there is a former summer residence of Czechoslovakian presidents, a national stud farm and bison reservation in Lovce.
[plan a route to tesarske mlynany]
Brhlovce

Brhlovce – 60km east of Nitra famous for its unique dwellings. Even nowadays people live in glyptic houses dwelled into rocks of volcanic origin from tertiary period. The exposition of Tekov museum is inside of some of these untypical buildings.
After the museum visit you can relax in the Margita Ilona thermal swimming pool and then see more of the Tekov museum exhibitions that are located in the courtyard of the Levice castle ruins.
Podhajska
Podhájska – a village situated 30km south of Nitra, there can be found a unique spa complex with thermal healing water. The geothermal spring of heavily mineralized water was drilled in depth 1900m. Thanks to its composition and effects it is compared to Dead Sea water.

A few pics:

Opening hours

Mon 01:00 pm - 06:00 pm
Tue 09:00 am - 06:00 pm
Wed 09:00 am - 06:00 pm
Thu 09:00 am - 08:00 pm
Fri 09:00 am - 06:00 pm
Sat 09:00 am - 08:00 pm
Sun 09:00 am - 07:00 pm
Every day Podhajska welcomes many local and foreign guests. Leaving Podhajska you might find it interesting to visit the largest and strongest defense system employed by the Austro-Hungarian Empire - The Komarno defense system.
Then the main square in the town of Komarno, named "The Square of Europe" is also worth a visit. You can see contrasting styles of european architecture on all sides facing into this lovely little square.
+421 35 6586 130 (138)
Sturovo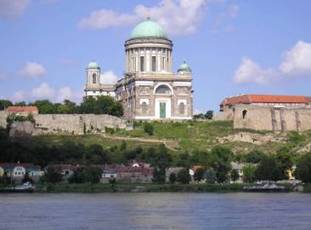 Štúrovo – lies 80km south-east of Nitra on the river Danube. Besides its thermal pools you can also enjoy nice walks across a remarkable bridge to Hungary with a final stop in Ostrihom cathedral.
Bratislava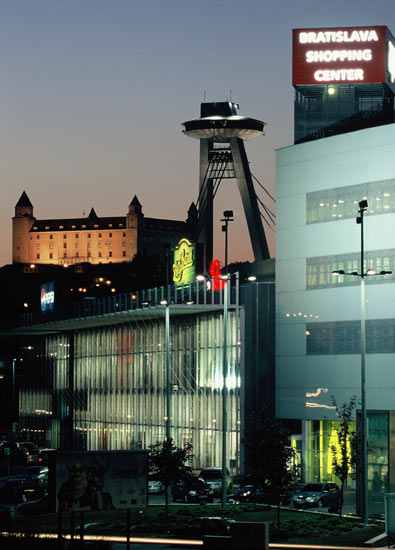 The City of Bratislava is the capital of the country. It is located 90km west of Nitra and connected with speedway, which makes it worth to visit.
The centre of the town is known by old renovated buildings with lot of restaurants and shops. There is Bratislava castle located on the hill just over Danube river.
There is famous UFO restaurant close by on the oposite bank of the river Danube.